Abayas are some of the modest clothing anyone can wear. Unlike other clothing that can only be worn by a given age group, abayas know no age.Despite being worn by adults, it can also be an excellent choice for the younger generation since the apparel is black in color and will cover the body from the shoulders all the way to the feet.
Buying any girl their first abaya is an important step as far as becoming an adult woman is concerned – it is an exciting activity, especially for daughters and mothers.
In the past, abayas have been known as some boring and plain clothing. However, that has changed over the years since the apparel has incorporated more and more decorations…girls, and women, in general, can now choose various color accents as well as beaded and embroidered designs.
So what are some of the things you need to consider before choosing an abaya for a young Muslimah? Here are some of the top considerations.
Fabric
It goes without saying; fabrics play an essential role when it comes to clothing and apparel in general. The choice of material depends on a lot of things. First and foremost, where do you live? How is the temperature there? Temperature is one factor that will dictate the type of fabric that you choose to buy.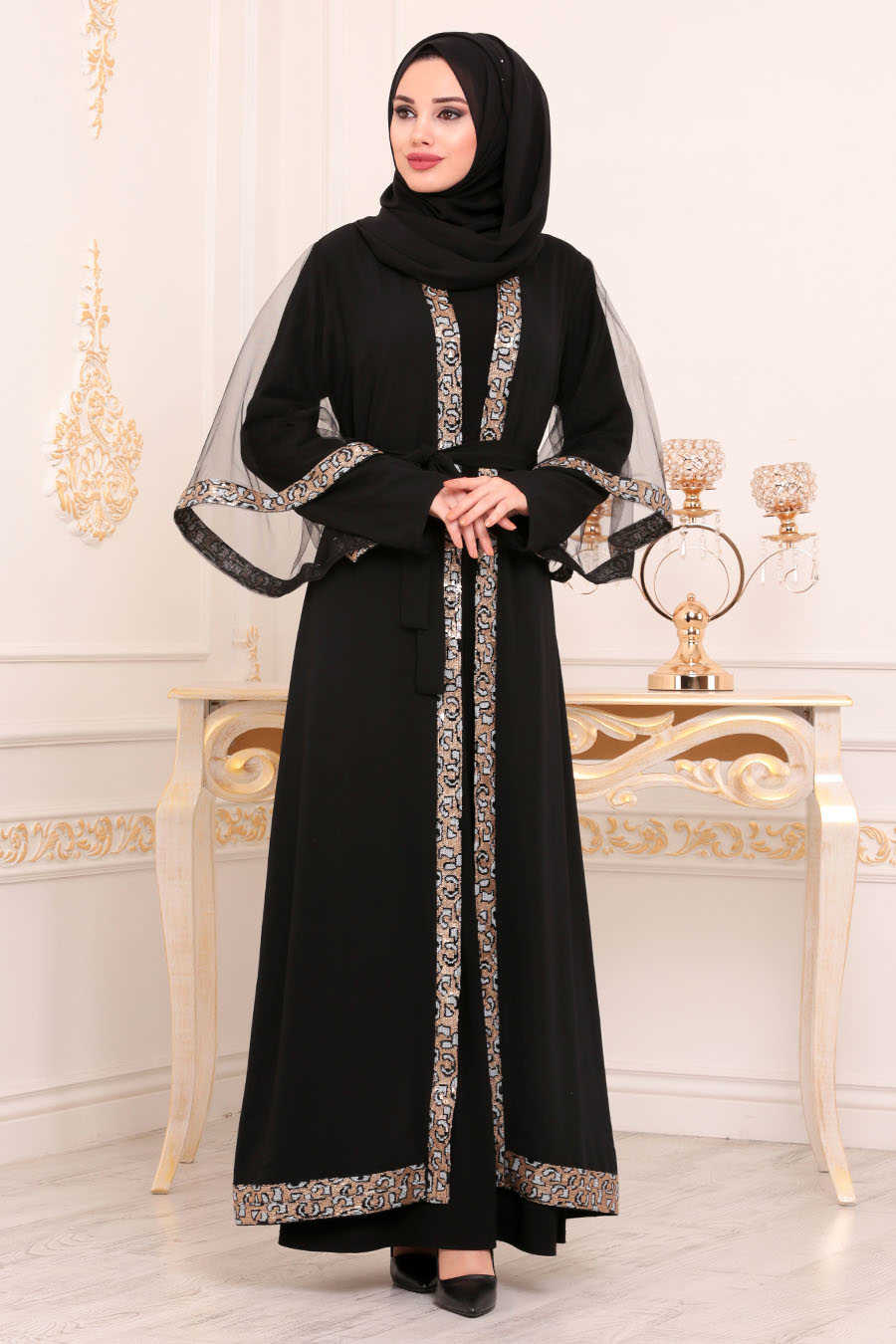 When buying the first Abaya, be considerate – after all, you need the young girl to fall in love with this masterpiece. A fabric that is lightweight in a way will be easy to wear and comfortable to wear – it will be easy for the young girl to adjust to wearing these.
Patterns
Another factor that you need to keep in mind as well when purchasing the first abaya is the pattern of the attire. For the first time, you can go for something simple in terms of style that can be worn up or down. This will make this kind of attire a comfortable one that can turn to be an everyday wardrobe piece.
A great option might include garments with beaded sleeves and sequined accents – they are unique and fun at the same time. They will create this classic look that your daughter won't be able to forget in years.
If you are looking for something that has a little more flair, you can go for embroidered designs that run across the sleeves and the chest as well. They are perfect for special occasions and events. You can make this even better by going for options with chiffons inserts for a color splash.
Size
Finally, you must also follow the size chart if you are to come up with the perfect fit for a young Muslimah. Almost every abaya will come in loose-fitting that can be adjusted to become everyday wear.
If you are dealing will a slim girl, then an abaya with a belt will be perfect for them. The belt will allow them to adjust the abaya to fit them perfectly easily.